Testimonials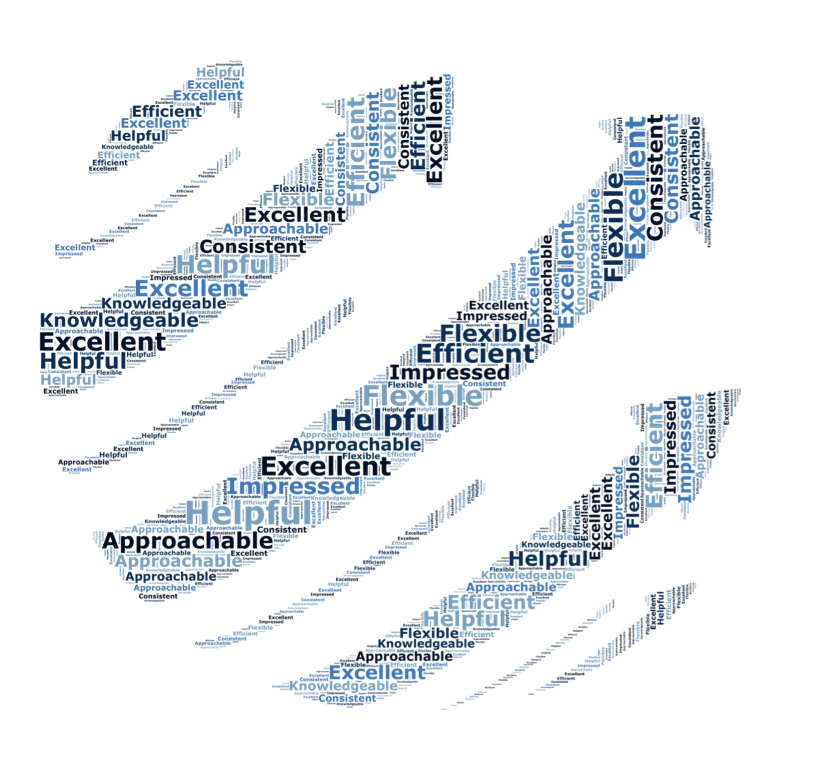 Our aim is to provide a professional and high level of service. Client care is at the core of our practise as is evidenced by the fact that we are the only LEXCEL accredited costs specialists in the country. Below you will find testimonials from some of our many satisfied clients.
"I have been a Solicitor for 25 years and have never seen anything close to such a superlative level of service. On one occasion we had to file a Budget in less than a day and I have never seen such a lighting reaction. Within a few hours Elite had attended our offices, drafted and filed the Budget which was subsequently approved by the Court." Rhonda Hesling – Partner -Hesling Henriques Solicitors
"My experience of using Elite Law Solicitors is extremely positive. I have been impressed with their approach to client care in providing high levels of service in a timely manner in respect of preparing bills of costs and advising on recoverability given the complex and frequently changing rules and case law relating to costs. I operate a paperless caseload and therefore needed costs lawyers prepared to work with PDF files of varying sizes as opposed to paper. Elite Law Solicitors have demonstrated that they embrace the latest digital technology to facilitate a paperless approach which saves time and expense. I have also found their free costs lectures very informative. I would therefore not hesitate to recommend them." Terence Channer – Solicitor – Scott Moncrieff & Associates
"Elite Law have worked with Dutton Gregory for the past 9 years. They always provide exactly what we need, when we need it!" Dutton Gregory LLP
"We use Elite Law for all of our Legal Aid costing which is a significant proportion of our practice.
We have been using Elite Law now for several years and have found them to be very good in terms of acknowledging our files, confirming who will be dealing with the costing and very approachable in terms of additional queries that we have with regard to the ever changing and increasing demands of the Legal Aid Agency during the claims process. They work closely with us during the costing process and assist us to ensure a smooth passage of our claims. Whenever we have raised any issues they have always been dealt with promptly and taken seriously. We consider that we have been provided with excellent client care and service." Kirti Patel – Partner – The Children's Legal Practice Ltd
"We employed Danielle at Elite Law to prepare a complex Form H Budget in a hurry. She travelled down to our Reigate office at short notice and completed the job swiftly and efficiently without fuss asking a few sensible questions about the projections. The draft budget followed shortly after well in time to meet the deadline. Her flexible prompt and efficient approach enabled us to get a strong budget in without missing deadlines and I would not hesitate to use her again or recommend her services to others." Geoffrey Stagg – Partner – McMillan Williams Solicitors
"I have instructed Elite Law Solicitors for nearly 20 years and I have always been impressed with the excellent client care I have received. All it's staff, both fee earning and administrative, are incredibly helpful and nothing is ever too much trouble. The service is personal and (free) costs advice on some fairly esoteric questions are answered immediately. The quality of Elite Law Solicitors' work is consistently second to none whether it be drawing a small legal aid bill or dropping everything to help me out of a several hundred thousand pound costs pickle." Des Collins – Partner – Collins Solicitors
"Outstanding and very friendly service. Very approachable staff whom have time and time again gone over and above to assist and advise despite serious time constraints and last minute instructions. Easy to contact and very helpful." Mohammad Beyki – Solicitor – SSP Law